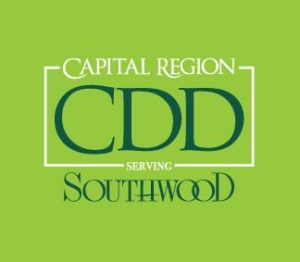 The Southwood CDD held its April 2018 meeting on April 12 at the Southwood Community Center. Highlights included:

Series 2008 & 2011 Bond Refunding
The board adopted Resolution 2018-05, ratifying actions board members and district staff took in finalizing the closing and issuance of the refunding bonds (Series 2018A-1 and -2), as well as ratifying the final costs of issuing the refunding bonds. The board also approved updates to a disclosure document titled the "Amended and Restated Disclosure of Public Financing." This disclosure document contains information regarding the District's assessment, bonds, and infrastructure and will be recorded in Leon County's official records.
Board Guidance Regarding Fiscal Year 2019 Budget Process

The board will start the process for building the budget for Fiscal Year 2019 budget at the May 17 meeting. This will include a presentation of a preliminary budget with all FY19 line item amounts mirroring the FY18 adopted budget. Through the board discussion, line item amounts will be revised for preparation of proposed FY19 budget, which will be presented at the June 14 meeting.

Park & Recreational Facilities Update
Chairman Kelley updated the board on the park matter. The park improvements are to be included in the early version of City of Tallahassee fiscal year 2019 proposed budget. Southwood residents are encouraged to attend the City of Tallahassee Commission Meeting to support park improvements.
The board approved a draft letter to CDD withdrawing CDD request for 20 acres of city-owned parcel for CDD development of park, reserving the right to reinstate request later if the City of Tallahassee park plans are not successful.
LDR-5 Phase 1
The board re-opened lines of communication between CDD and the developer, with the goal for the developer to consider CDD input with platting of future units, especially as it impacts common areas to be conveyed to the CDD for maintenance.
Additional Items
The board discussed the upcoming event, Pops in the Park at Southwood, which will be held Saturday, April 28 at 5:30 PM – 9:30 PM.
The next meeting will be on Thursday, May 17 at the Southwood Community Center. The agenda will be posted online a week before the meeting.