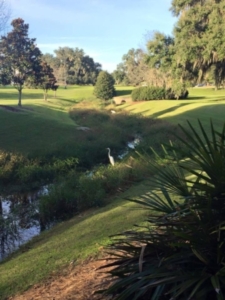 The Capital Region Community Development District (a.k.a., the Southwood CDD) held its May 2018 meeting on May 17 at the Southwood Community Center. Highlights included:

Discussion of Preliminary Fiscal Year 2019 Budget
The board reviewed the preliminary budget and provided guidance for the preparation of the proposed the Fiscal Year 2019 budget be considered for the proposal at the June 14 meeting. The final budget adoption will not occur until August or early September.
Update on Park and Recreational Facilities
Chairman Kelley updated the board on the funding for the park improvements approved by the Tallahassee City Commission. The specific park layout is still in its conceptual phase, but the clearing and permitting is set to begin this year. There was a good turnout to the commission meeting, with good support for pickleball, volleyball, sports fields and disc golf (included in the conceptual drawing).
Additional Items
The board discussed St. Joe's request to the City of Tallahassee to rescind the Southwood Development of Regional Impact (DRI) and approve a replacement development agreement. Impacts on the CDD and Southwood community are not yet known as the CDD only recently became aware of the preliminary discussions between St. Joe and the City of Tallahassee, but the CDD board will take steps to have a seat at the table and be actively engaged in the process to evaluate impacts on CDD-related interests in the community. As directed by the board, counsel has drafted a letter to the City of Tallahassee and Leon County requesting that the district is allowed to participate in this proceeding and stay adequately informed.
Report on the Number of Registered Voters (3,569)
The Supervisor of Elections reports 3,569 registered voters living in the boundaries of the CDD. Residents within the District who are registered to vote in Leon County will elect new CDD Supervisors to seats 1, 3, and 5 on the general election ballot during the regular 2018 election cycle. The qualification period is June 18-22, but early qualifying is allowed. Three candidates have filed as of May 19. For more info, visit Leonvotes.org.
Pond Maintenance
The board discussed the pond maintenance and Jess Van Dyke will be invited to update the board at June meeting regarding current efforts at the pond bordered by Baringer Hill and Mulberry Park.
The next meeting will be on Thursday, June 14 (U.S. Army birthday) at the Southwood Community Center. The agenda will be posted online a week before the meeting.